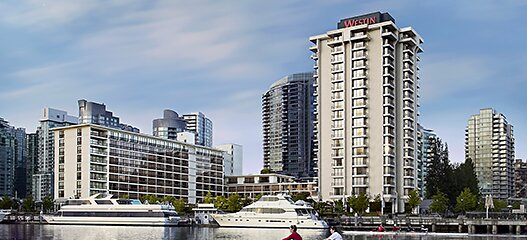 The Westin Bayshore
1601 Bayshore Drive
Vancouver, BC, V6G 2V4, Canada
A block of rooms has been set aside at a special rate of CDN $182.00 (plus tax) for a standard guest room (single/double) available for conference delegates, and will be held based on availability and/or by February 3, 2020. To book, please click HERE or:
Toll Free: 1-800-WESTIN-1
Hotel Direct: (604) 682-3377
Reservations Fax: (604) 691-6980
Reservations Email: bayshoregroup.reservations@westin.com

*IMPORTANT NOTICE* Someone claiming to be from 'Exhibitor Management" is lying saying they are a company affiliated with the Westin and that it is their job to get hotel guests better rates. This is not true. We are only working directly with the Westin for ISS. Please do not book with these scammers.