General Symposium Information

Updates
The 34th International Seating Symposium
Dates
March 6-9, 2018
Location
The Westin Bayshore, Vancouver, BC, Canada
Mark your calendars! Check back as we will post updates about the 34th International Seating Symposium.
We would like to thank all exhibitors, speakers and delegates for attending the 32nd International Seating Symposium at the Westin Bayshore in Vancouver, BC, Canada on March 1-4, 2016.
The 2017 ISS will be held by the University of Pittsburgh. Please visit here for more details.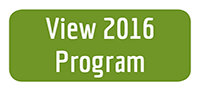 Dates
March 1 - 4, 2016
Location
The Westin Bayshore, Vancouver, BC, Canada
Description
This international symposium addresses current and future developments in the areas of seating, positioning and mobility. Topic areas include service delivery, product development, research and outcomes. The format for the symposium will include pre-symposium, plenary, instructional, paper and poster sessions. Extensive opportunities will be provided for networking with colleagues.
Learning Objectives
At the completion of this symposium, participants will be able to:
1. Identify and compare new and existing positioning and mobility equipment
2. Discuss the emerging research evidence supporting seating and mobility practices
3. Identify resources for seating and mobility practice
4. Compare and discuss seating and mobility techniques and interventions
5. Explain the advantages and disadvantages of a number of innovative service delivery models